http://gazoo.com/my/sites/0001453813/toyokyu/Lists/Posts/Post.aspx?ID=2116
translated and edited by Brett Larner
click here for these and more photos from hosts Life Style Running and the Toyota Kyushu Booster Club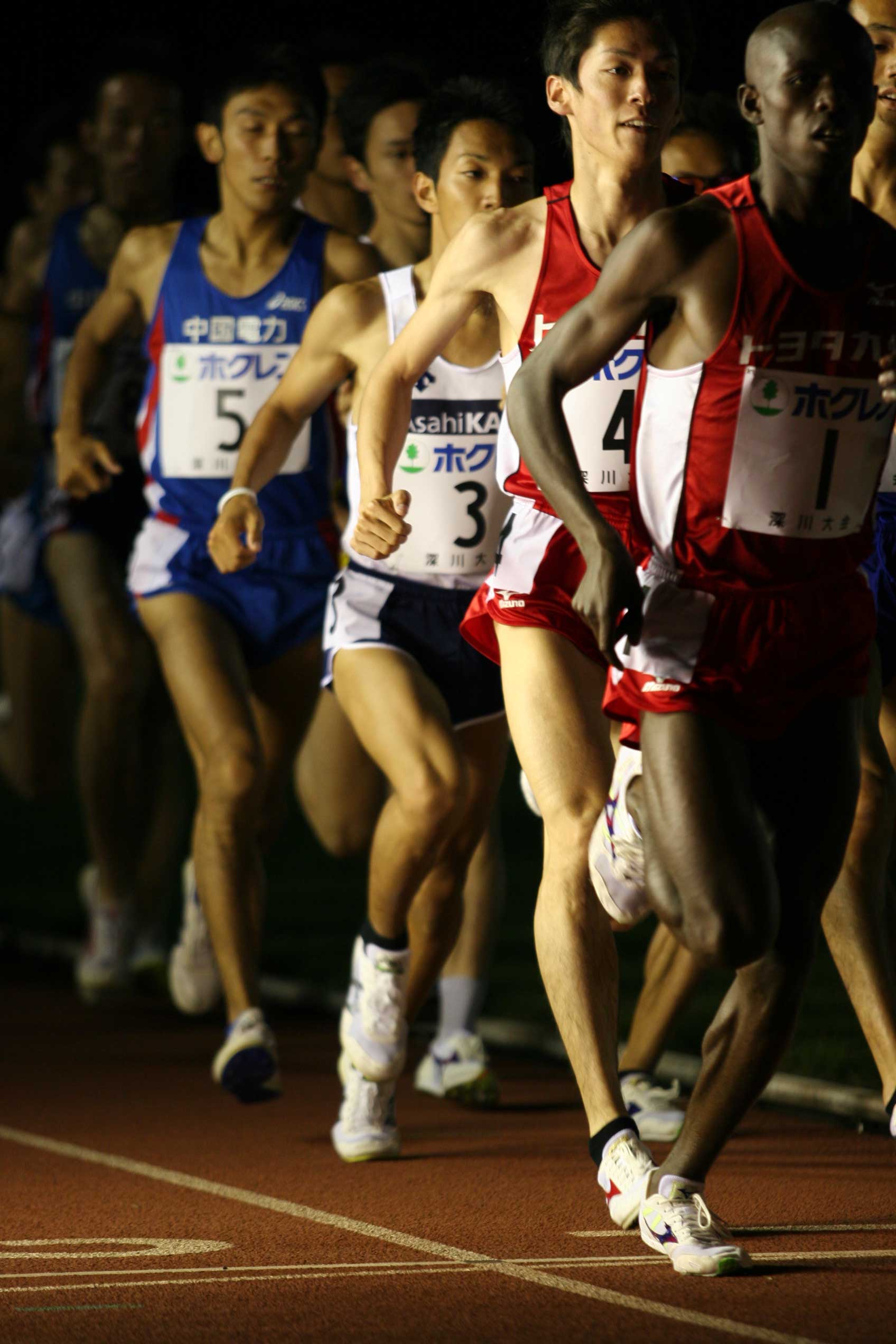 Toyota Kyushu member Samuel Wanjiru pacing training partner Mitsuya in June, 2005
There was a major announcement at the post-race reception at a hotel in Takasaki following the New Year Ekiden. After a 12-year career at the
Koichi Morishita
-coached
Toyota Kyushu
corporate team where he leaves a record of achievement including two World Championships teams and numerous track and ekiden records,
Yu Mitsuya
announced that he will retire from competition at the end of this season. Other athletes quickly surrounded Mitsuya to throw him into the air in premature celebration.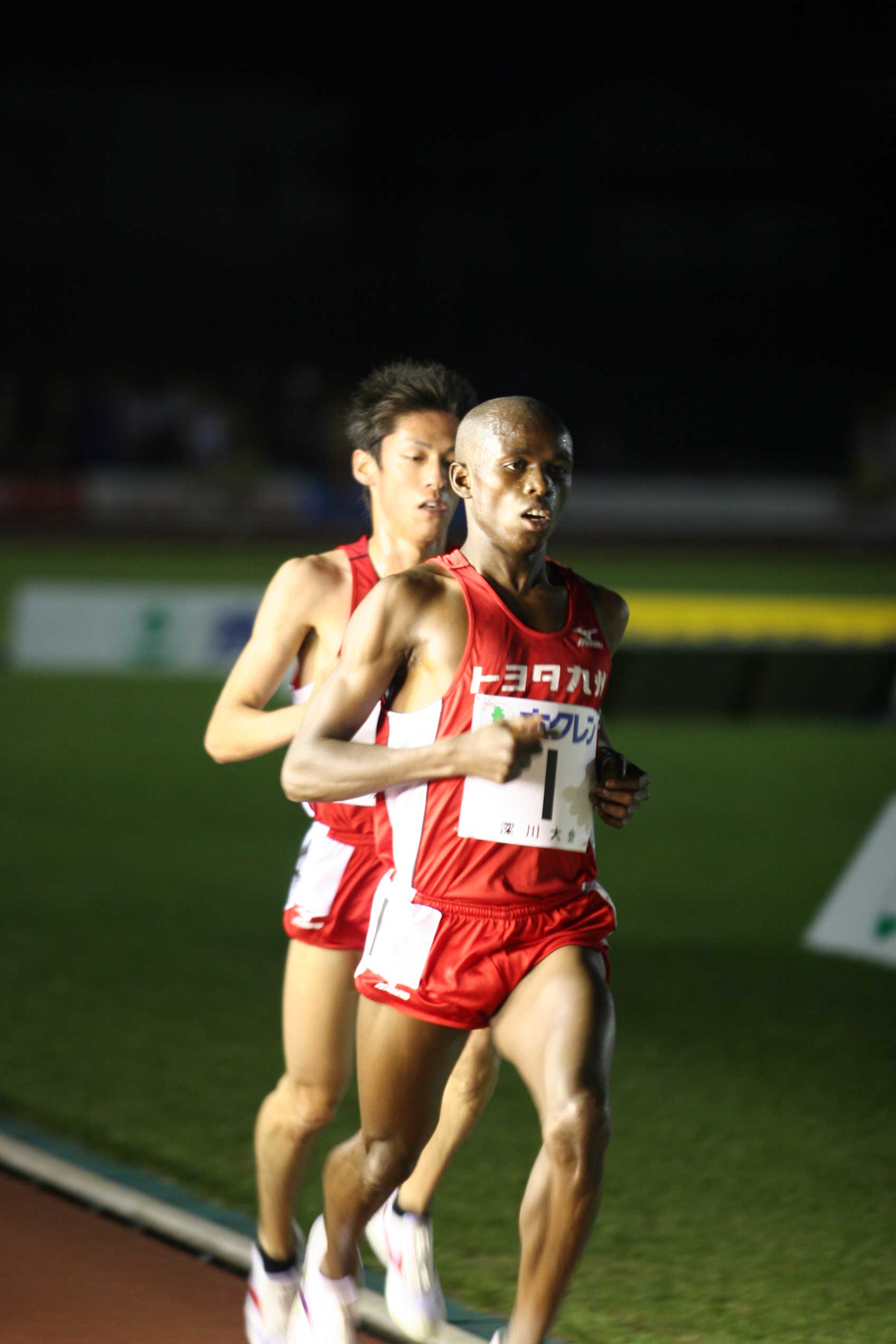 Wanjiru and Mitsuya on the way to Mitsuya's 27:41.10 Japanese-soil record in June, 2005
Mitsuya currently plans for his final race to be the Feb. 21 Fukuoka International Cross Country Meet at Uminonakamichi Kaihin Park. The Toyota Kyushu team plans to hold a retirement ceremony for Mitsuya following the race, so to all Toyota fans, please do not leave after the race but stay around for the ceremony.
Wanjiru and Mitsuya in Wanjiru's home in Kenya in May, 2010
Yu Mitsuya's Major Career Achievements
10000 m: 27:41.10 -
all-time Japanese #7, at the time all-time #3 and fastest-ever by a Japanese man on Japanese soil
5000 m: 13:18.32 -
all-time Japanese #4, at the time all-time #2, still the fastest-ever by a Japanese man on Japanese soil
2012 Asian Cross-Country Championships - 7th
2009 Kumanichi 30 km Road Race - 1st
2009 National Men's Ekiden Third Stage - 1st
2007 Osaka World Championships
2005 Helsinki World Championships
2005 Japanese 10000 m national champion