http://www.nishinippon.co.jp/nnp/f_chikugo/article/101635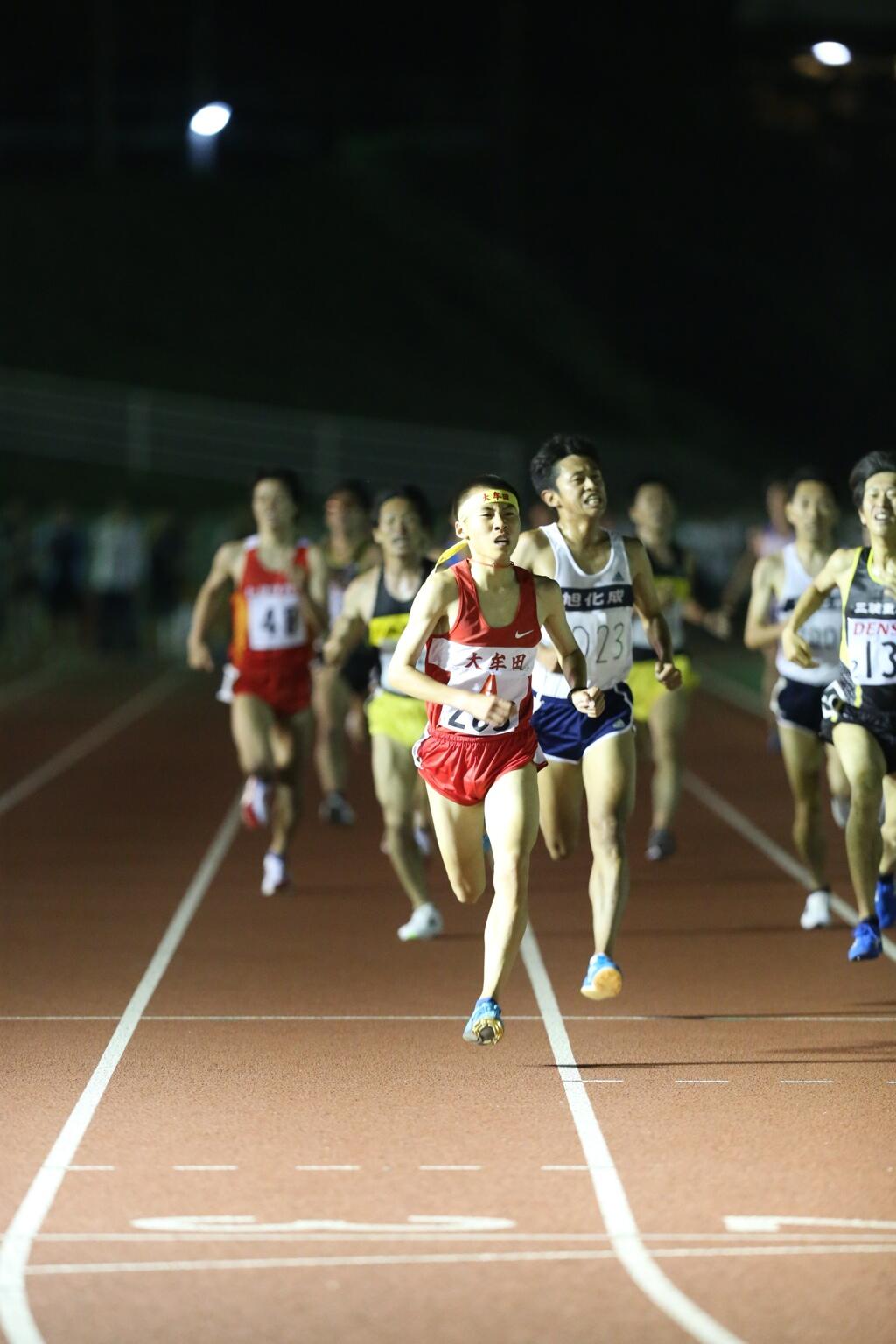 translated by Brett Larner
photo by rikujolove
Omuta H.S. second-year
Shota Onizuka
, 16, is bound for Eugene, Oregon in the U.S.A. where he will compete in the July 22-27 World Junior Championships. The meet features outstanding under-20 competitors from around the world including 43 from Japan selected from among the country's best high school and university athletes.
Onizuka is the first-ever Omuta H.S. student to be picked for the national team. Last year he was Omuta's anchor in its runner-up finish at the National High School Ekiden Championships. On the track he was also 2nd in a tight race at the National High School Championships, but the disappointment of losing by a margin of only one second served as motivation for his training and at a time trial meet this May he ran 13:58.43, the fastest time so far this year by a Japanese high schooler
[above photo]
.
Onizuka leaves Japan on July 17 and will run the 5000 m at World Juniors along with Tokai University's
Kazuto Kawabata
. "I want to bring the kind of running that will let me break my PB," Onizuka said of his goals for the Championships. "I want to test my strength against foreign competition." Omuta H.S. ekiden team head coach
Ken Akaike
gave Onizuka his encouragement, commenting, "He's part of the generation that is targeting the Tokyo Olympics. I hope that he comes back with a feeling for the responsibility of wearing the Rising Sun and for the level of competition in the rest of the world and that it serves as a stimulus for his continued growth."
photo (c) 2014 M. Kawaguchi
all rights reserved